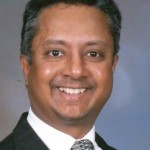 Current Position
Former CEO, Paalam
Community Involvement
Founder, Indian Professionals Network (IPN) in 1993
Board of Directors, Kettering Executive Network (for over a decade)
Past President of Georgia Indo-American Chamber of Commerce (GIACC) in 2008 and its chairman in 2009.
Narsi, who was a networking guru and one of Atlanta's most loved community leaders, died from a heart attack on April 29th.  As a news article from Global Atlanta stated, "His personal vibrancy made his death even more shocking to those who knew him well."  He also embodied and practiced the servant leader style, always helping others.  As one example, The Kettering network where he was an instrumental part grew from 100 to 1,300 in his years on the leadership team.  His hospitality and interest in meeting people included everyone, from a former Indian Prime Minister and diplomats to freshman Emory University students arriving at the Atlanta airport for the first time from India.  Originally from Tamil Nadu in India, Narsi came to the US several decades ago after his undergrad degree at the elite Indian Institute of Technology.  According to his niece in her tribute to him, "Narsi said, 'Dad, I will have a bigger impact if I choose this route.  I will change more lives.' He was right. He sure was right."  Not surprisingly, the name of the IT consultancy he founded and ran called Paalam means "bridge" in his native language Tamil.
A former academician, Narsi received his PhD from University of Texas and became a Professor of Management Science / Management Information Systems at Georgia Institute of Technology from the late 80s to the early 90s.
He was also part of the NRI Pulse team for several years, with a column on business called Biz Talk.
Plans are in the works to create a foundation to carry on his legacy.