May 2, 2017:  Ed Shartar and his team at the Harvard Business School Club of Atlanta proudly announces the 2017 winners of its Social Enterprise Initiative (SEI) Scholarships – an annual program that grants local leaders access to executive education courses at Harvard Business School.  Since its inception in 1997, HBSCA has awarded more than 78 outstanding nonprofit leaders in Georgia with the SEI Scholarship.
The SEI scholarship recipients who will attend Harvard Business School courses this summer are:
Edward Bailey, Executive Director, No Longer Bound;
Alison Evans, President and CEO, Methodist Home of the South GA Conference;
Staci Fox, President and CEO, Planned Parenthood Southeast; and
Mike Schleifer, Managing Director, Alliance Theatre.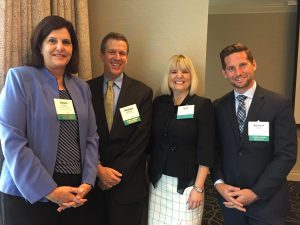 "Educating leaders who make a difference in the world is the foundation of our School's mission," says Ed Shartar, vice president, Social Enterprise Initiatives of HBSCA. "And the leaders recognized for this year's SEI scholarship are doing exactly that. We are honored to have the opportunity to recognize and give back to these incredible individuals."
This year's scholarship recipients will attend the Strategic Perspectives in Nonprofit Management (SPNM) or Performance Measurement for Effective Management of Nonprofit Organizations (PMNO) program.  SPNM and PMNO provide leaders with tools to improve the effectiveness of their organizations by building an understanding of and applying core management concepts essential to leading a nonprofit organization.  Delta Air Lines has donated round-trip airfare from Atlanta to Boston, Mass., for all scholarship recipients.

Social Enterprise Scholarships
---
March 16, 2017:  A new President of Source Broadband Services has been successfully recruited by Ed Shartar and Tom Mallory.  Randy Campbell, most recently Service Delivery Executive at Cisco, has taken over the President role from David Levitan, who has become the full time Chairman of SBS Services Corp.  SBS Services is the holding company for not just Source Broadband but two other companies:  Network Installation Specialists and Tower Source.
SBS Services Corporation is based in Norcross, GA and provides cable, fiber and wireless construction and engineering services to telecom and cable providers. The Company's principal service markets include Georgia, Alabama, Tennessee and southern California. The Company serves as a prime contractor to a number of blue-chip customers and is well positioned to address the increased need for communications infrastructure, which has been driven by heightened demand for wired and mobile broadband data consumption.
---
March 1, 2017:  25 business or nonprofit leaders who are making a difference in our community have been highlighted each month for the last 2 years in Acadia Associates' "Spotlight" articles.  These people range from CEOs of large and small companies to professors to consultants.  Read some of their inspiring stories here……

Spotlight Stories
---
October, 2016:  For 8 years, Tom Mallory has been volunteering his time to lead the Atlanta Business School Alliance's job transition monthly meetings.  He started these meetings for business people in 2008 after the Harvard Business School Club of Atlanta asked him help their members who were in some phase of job transition.  Since that time, the meetings have expanded to the 19 other business school clubs which comprise the ABSA.  These other schools include Wharton, Stanford, Emory, Georgia Tech, GSU, and others…  During these 8 years, Tom has facilitated every meeting and has never missed one month.  Each two hour meeting is limited to 12 attendees so the attendees can get to know each better and, in particular, give helpful feedback.  Nearly 1,000 people have attended, some mulitple times over the 8 years.


Atlanta Business School Alliance
---
April 1, 2016:  A new CEO of Atlanta based Chemstar has been successfully recruited by Ed Shartar and Tom Mallory.  Dan Barney, most recently President of Foodbuy, LLC (owned by Compass Group) and earlier President of Coca-Cola Bottler Sales & Service, has taken over the CEO role from Jim Williams, who is retiring from this position after nearly 20 years.  Williams will stay on as a consultant to assist Barney.   Founder Jim Schurman will remain Chairman.
Chemstar is a leading provider of commercial cleaning, sanitation and hygiene solutions focused on food safety and sanitation serving  food retail, foodservice, hospitality, and food processing companies.   Founded more than 30 years ago by Jim Schurman, it conducts business in more than 30 states for many major food retailers such as Publix, HEB, Wawa, ShopRite, and The Fresh Market.
---
February 15, 2016:  Ed Shartar, Partner at Acadia Associates, was recently appointed to the Kennesaw State University Coles College of Business Women's Leadership Center Advisory Board.  The Center's mission is to help women reach their leadership potential, which they do through research, education, and community engagement.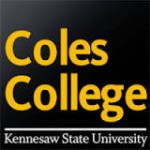 ---
January 1, 2016:  Tom Mallory is the new Chairman of the Atlanta Business School Alliance. Founded in 1998, the ABSA is an alliance of Atlanta-area business school alumni clubs which work together to offer their members opportunities to network and learn about and discuss leading-edge business thinking and practices.  The organization has grown over the years to 20 business school clubs including Columbia, Cornell, Dartmouth, Duke, Emory, Georgia State, Georgia Tech, Harvard, INSEAD, London Business School, MIT, New York University, Northwestern, Stanford, University of Chicago, University of Michigan, UNC Chapel Hill, University of Pennsylvania, UVA, and Yale.


Atlanta Business School Alliance
---
December 15, 2015: 13 leading executives who are significantly benefiting their communities have been listed and described on Acadia Associates' website since December 2014.  Their industries vary including education, technology, healthcare, oil & gas, and nonprofit.  Listed in this group in alphabetical order are Bill Bowling, Charlie Paparelli, Eric Robbins, Gary Ulicny, JD McCrary, Karen Beavor, Karen Robinson Cope, Ken Bernhardt, Mark Dunaway, Paedia Mixon, Ross Mason, Sandy Hofmann, and Zenith Houston.  See their short stories at our Spotlight area……

Spotlight Stories
---
November 4, 2015:   Mount Vernon high school featured Tom Mallory's continued work and leadership with the school's Business & Entrepreneurship Club.  For the past 5 years, Tom helped the students organize and promote the club as well as bring in speakers such as CEOs, professional athletes, and technologists nearly every weekly for discussions with the students.  About 1/4 of the high school is now involved with the club at different times. Click on the link below for the news story……..


Mount Vernon School news story
---
October 29, 2015: Acadia Associates places Arlene Kobos as Executive Vice President of Global Sales at Mallet and Company.  Mallet and Company is a specialized manufacturer of products for the food industry and is recognized as a leading supplier of food grade release compounds, edible oils and specialty blends, emulsifiers and icing stabilizers, bread pan oilers, cake pan greasers, and machinery for the baking and food processing industry.  The company, founded in 1939, is based in Pittsburgh, Pennsylvania.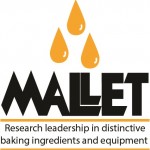 ---
April 17, 2015:   The Atlanta Business Chronicle announced the Harvard Business School Club of Atlanta's Social Enterprise Scholarship winners for 2015.  Ed Shartar, Partner at Acadia Associates and Vice President-Social Enterprise Initiatives for the Club, was quoted in the article.  "Educating leaders who make a difference in the world is the foundation of our School's mission and the leaders recognized for this years SEI scholarship are doing exactly that…" said Ed.  The annual program awards full scholarships for local area nonprofit leaders to attend Executive Education Programs at Harvard during the summer.  Since its inception in 1997, the Atlanta Club has provided more than 70 scholarships. Click on the link below to read about the winners …….

Social Enterprise Scholarships
---
April 1, 2015:  This month's Spotlight article features Karen Robinson Cope, EVP of Nanolumens.  This relatively new  award-winning technology company creates unique large format digital displays for businesses.   Karen is a serial entrepreneur who has been CEO of 4 angel or venture backed companies.   While her recognition in business has been remarkable (awarded Woman of the Year in Technology from the Technology Association of Georgia and Wireless Weekly's list of top 20 Women in the wireless industry), her community achievements have been equally impressive.  Click on Karen's name below to read more ………..
---
March 1, 2015:  This month's Spotlight article features Eric Robbins, CEO of Camp Twin Lakes.  This organization provides life-changing camp experiences for children facing serious illnesses, disabilities, and other life challenges.  Since Eric arrived in 2005, CTL has increased capacity by more than 60 percent to more than 9,100 campers annually, expanded to 3 sites, and added new programs for children with Autism, Spina Bifida, craniofacial disorders, Tourette Syndrome, and many other populations.   Click on Eric's name below to read more…….
---
February 5, 2015:  Lance Malcom who was placed by Acadia Associates in 2013 as the VP Operations in Crawford & Company's Contractor Connection℠ division has been promoted to COO of the division.   He assumes additional responsibilities and becomes an official corporate officer of Crawford.  According to Larry Thomas,  who was also promoted to CEO of Crawford's U.S. Property & Casualty business but who will remain CEO of the Contractor Connection℠  division,  "Lance's promotion was well deserved based on his performance."
Before joining Crawford in 2013, Lance was vice president of claims operations for Citizens Property Insurance Corporation in Jacksonville.
Contractor Connection℠ provides insurers with an efficient, high-quality, managed repair vendor network for residential and commercial property claims programs.  It has more than 4,800 members operating in the United States and Canada.

---
 February 1, 2015:  This month's Spotlight article features Gary Ulicny, CEO of Sheperd Center.  In 20 years of service at Sheperd, he is the longest tenured hospital CEO in metro Atlanta and has won numerous awards for his business and community work.    Click on Gary's name below to read more…….
---
January 10, 2015:  Our monthly Spotlight article features Bill Bolling, Founder and Executive Director of the Atlanta Community Food Bank.  Bill is an inspiration for all.  Click on Bill's name below to see why………
---
December 1, 2014:     Our monthly Spotlight article features Ken Bernhardt, Marketing Consultant and Regents Professor of Marketing Emeritus at Georgia State University.  Click below to access the article.  Ken has done more to help the community than almost anyone possibly can.    See what he's done by clicking on his name below…..
---
November 15, 2014:  We have recently placed the VP of Operations for Quarles Petroleum, a private $700 million company in Fredericksburg, VA.  This position reports to the CEO and is head of all operations.  Quarles Petroleum spans 7 states in the mid Atlantic and services both commercial and residential customers.  Products and services include fleet fueling using "fleet cards" at 125+ Quarles fueling stations, GPS fleet management tracking, and fuel delivery of diesel, gasoline, and propane.

---
Oct 25, 2014:       The Red Brick Brewery event for Parent to Parent exceeded expectations.
Parent to Parent serves families throughout Georgia (from birth to age 26) who are impacted by disabilities and special healthcare needs. The Ivy Road Band, a local band based in Brookaven, was exceptional.  Rumors say that they hired a Grammy Award winning audio engineer to help for this venture.  For refreshments, an outstanding assortment of beers was flowing freely (literally) from the folks at Red Brick Brewery.   They were a superb host.  Combining all this, how could anyone not have had a great time?  Below is a video of short clips during the Ivy Road Band performance.
---
September 25, 2014:    One month from now is an awesome party.
Parent To Parent of Georgia, one of the nonprofits that we deeply support, is having a fun, kick-up-your heels, dance & silent auction party at the Red Brick Brewing Company.  Saturday, October 25th from 8 – 11pm.   The event hopes to raise money to help families who have children with disabilities.  Below are more details……..
---
September 1, 2014:    Partner Ed Shartar is pictured with the Harvard Business School Club of Atlanta's four scholarship winners as well as U.S. Senate candidate Michelle Nunn.
The four winners, who are all Executive Directors at Atlanta based nonprofits, attended Harvard Business School executive programs during the summer —- all paid by the HBS Club of Atlanta.   Over 65 local nonprofit leaders have been selected and sent to Harvard by the club during the last 16 years, enabling them to make a more positive difference in the community.