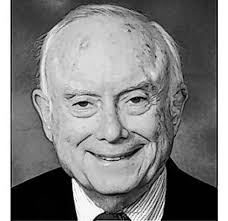 Current Position
Former executive with R. J. Reynolds, Booz Allen, Columbus Mills, and Blue Bird Body Company
Community Involvement
Former Board of Director and active member (4 decades), Harvard Business School Club of Atlanta
Former Member, Society of International Business Fellows
Usher and Deacon, St. Anne's Church
Class Agents, Sewanee College and HBS Section C 1963
Other Hobbies  
Reading.  Serving as an usher for the 8am Sunday service.
Recent Books
Childhood Heros
Martin Luther King, Gandhi
What most people don't know about you?
Got my law degree when I was a grandfather.
David Lindholm (HBS MBA 1963) died peacefully last summer in 2017.
His long corporate career included executive positions with R. J. Reynolds Industries, Booz, Allen & Hamilton, Columbus Mills, and 17 years as Vice President of Finance of Blue Bird Body Company, an international manufacturer of school buses and motor homes. He traveled to Canada, Guatemala, Venezuela, Saudi Arabia, and other places where Blue Bird conducted business.
He was an active member and participant in a variety of professional, community, and social groups serving on community association boards and church committees and teaching Dale Carnegie courses.  In 1980, he participated in Leadership Georgia, a program for business and professional leaders throughout Georgia.  He had been a member of Piedmont's cardiac rehab program since 2000 where he formed many close friendships with staff and fellow participants, many of whom meet for breakfast once a month after their Heart Strong class.
Those who knew and loved David will miss his optimism, intelligence, advice, smile, and chuckle among many other endearing characteristics.  Part of this was undoubted developed from overcoming several significant medical challenges over the last 30 years.  His marriage to Pat was also a source of his buoyant spirt where he stated, "Happiness is being married to your best friend."
David was also a lifelong learner.  He graduated Phi Beta Kappa with a degree in mathematics from the University of the South, Sewanee, TN and was awarded a Fulbright Scholarship to study at Gonville and Caius College in Cambridge University, England.  He also received an MBA from Harvard Business School.  Much later, in 1992 as the oldest member of his class, he earned his Juris Doctor degree from Georgia State University School of Law.