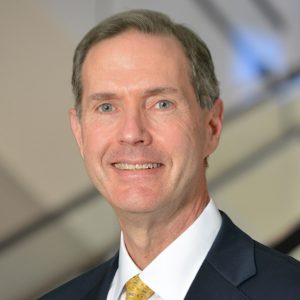 Position:  Partner at Morris, Manning & Martin LLP
Community involvement 
Chair, Woodruff Arts Center's Corporate Campaign and Member, Board of Directors
Church Council, St. John's Lutheran Church (Atlanta)
Board of Councilors, The Carter Center
Advisory Council, Atlanta Master Chorale
Advisory Board, CURE Childhood Cancer
Chair, 2013 Atlanta NCAA Final Four Basketball Committee
Advisory Board and Past Chair, Technology Committee, United Way of Metro Atlanta
Board of Trustees, Furman University
Co-chair, Technology Leadership Council, Metro Atlanta Chamber
Board of Directors, YMCA of Metro Atlanta
Advisory Council, Boston University Tanglewood Institute
Past Chair, Program Committee, Downtown Atlanta Rotary Club
Chair (Capital Campaign), Board of Visitors, Duke University Law School
Board of Directors, Co-Founder, Member, Technology Association of Georgia (TAG)
Board of Directors, Co-Founder, Technology Executives Roundtable
Emory University New Venture Advisory Board
Georgia CIO Leadership Association
Co-Founder, Southeast Technology General Counsel Roundtable
Co-Founder, Southeastern Medical Device Association (SEMDA)
Co-Founder, Southeastern Software Association (SSA)
Charter Member/Atlanta, TiE
Hobbies              
Running, cycling, classical music
Recent books
Principles – by Ray Dalio
Childhood hero
What most people don't know about you?
Chocalote milk is my #1 preferred drink!
Bio:
A pioneer in technology law, John launched the firm's technology practice more than 35 years ago and has practiced exclusively in this area since that time.  Under John's leadership, Morris Manning & Martin's technology practice has represented more than 1,000 tech companies including start-ups, growing tech companies, and investors.  He has been involved in assisting hundreds these tech companies raise and close financing, from angel investments through venture capital and successful $1 billion M&A exits and IPOs.
He is a prolific author and leading voice in technology law, has been cited at the U.S. Supreme Court, published in technology business and law textbooks, and quoted extensively in publications such as The Wall Street Journal and The Economist.  John is also a frequent speaker and has given more than 250 speeches on technology law.  He received his BA (Magna Cum Laude) and JD from Duke University.
John co-founded the Southeastern Software Association, the Southeastern Medical Device Association, and the Technology Association of Georgia.  In 2001, the Technology Association of Georgia honored John by making him the first recipient of the "Leader of Influence Award" for his outstanding service to the region's technology community. He has also been selected by eCompanies as one of the "Technology Leaders in Atlanta" and by The Atlanta Business Chronicle as one of the "Most Influential Leaders in Atlanta."
In 2002, the United Way of Metropolitan Atlanta created the John Yates Award for Community Leadership honoring his work on behalf of the community as co-chair of the United Way's Atlanta Technology Initiative for 2001-2002. The award is presented to the United Way campaign member who surpasses expectations and inspires others to use their unique gifts in ways that impact the community.
In 2003, John served as Chairman of the Georgia Technology Celebration, the largest gathering of technology executives in Georgia's history. He also received the 2003 Community Builder Award from the Technology Association of Georgia for his service on behalf of the technology community in the state and served as Chair of the 2013 Atlanta NCAA Final Four Basketball Committee.
A list of his more recent accolades includes:
Atlanta Magazine2018 Technology Groundbreaker
Furman University 2018 Engaged Parent Award
CURE Childhood Cancer 2018 Ragab Spirit of Hope Award
2017 Woodruff Arts Center Charles Yates Award
2017 Distinguished Leader Award, The Daily Report
2014 Community Leader of Faith, Day 1
Recognized lawyer, Venture Capital and Corporate M&A, Chambers USA: America's Leading Lawyers for Business
Recognized by Super Lawyersin Georgia
2011 Turknett Leadership Character Award