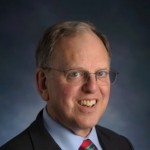 Current position
Marketing Consultant and Regents Professor of Marketing Emeritus at Georgia State University
Community Involvement
Georgia State University Foundation (Chairman)
Atlanta Convention & Visitors Bureau (Vice Chair)
Leadership Atlanta (Executive Committee and Past Chair)
Junior Achievement of Georgia (Executive Committee)
Alliance Theatre (Board Member and Past Chairman)
Rialto Center for the Arts (Advisory Board Member)
Dad's Garage (Advisory Board Member)
Children's Museum of Atlanta (Co-Chair Advisory Board)
Children's Healthcare of Atlanta (Marketing Committee)
Zoo Atlanta (Marketing Committee)
American Marketing Association (Past Chairman)
Community Foundation of Greater Atlanta (immediate Past Chair)
Atlanta Braves Fan Advisory Board (Chair)
Other Hobbies         
Recent Book
Boys on the Boat: Nine Americans and their Epic Quest for Gold at the 1936 Olympics by Daniel James Brown
Childhood Hero
What most people don't know about you?
After Ken was recently selected to enter the Junior Achievement Atlanta Business Hall of Fame, the Atlanta Business Chronicle wrote that he has "enriched the lives of thousands of students and lent his expertise to better the city's corporate and civic community." He spent more than 40 years as a professor at Georgia State University's J. Mack Robinson College of Business where he published 12 books and had various other duties including Chair of the Marketing Department and Assistant Dean. Also according to the Atlanta Business Chronicle, "He has been an active member of 30 corporate and nonprofit boards, serving as chairman or president of 12 of them." Ken serves on the HoneyBaked Ham board and has consulted with Chick-fil-A for more than 34 years. His 11 years of writing bi-monthly articles for the Atlanta Business Chronicle has also been an incredible achievement, especially considering the top quality of each article.  He has received numerous awards including several for teaching, the Lexus Leaders in the Arts, the Atlanta Convention & Visitors Bureau Hall of Fame, the American Marketing Association Lifetime Achievement Award, and others.
Ken is a graduate of Washington & Lee University, and has an MBA from Harvard Business School, and a Ph.D. from University of Michigan. He has been married to his wife, Kathy, for 46 years and has a daughter, Karen, who is senior vice president of consumer advertising for Bank of America and lives in Charlotte.