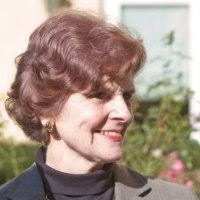 Current Position
Development Consultant, Atlanta Legal Aid Society, Inc.
Community Involvement  (past President or Chair of the following)
American Red Cross (Atlanta Chapter)
Atlanta Legal Aid Society
Emory Board of Councilors
Georgia Council for International Visitors
Georgia Human Relations Commission
Junior League of Atlanta
Justice Center of Atlanta (presently chair)
Rotary Club of Atlanta
UNICEF Atlanta
Yale Club of Georgia
Hobbies              
Recent Books
Handmaid's Tale – Margaret Atwood
Our Souls at Night – Kent Haruf
Childhood Hero
Two heroes – Mother and Father
What most people don't know about you?
She played a bit part (never mind which character) in Death of a Salesman, a production in which Phil Donahue played Biff.
Paula Lawton Bevington has worked diligently to promote social justice and to build bridges across the barriers that impede progress.  Over the decades, she has been a strong example of the Atlanta business community's high level of involvement in community service.
She graduated magna cum laude from Saint Mary's College, Notre Dame and received her J.D. from Yale Law School, one of nine women in a class of some 180 students.  "We were all working so hard that there was no time for gender discrimination," she recalls.
Sutherland, Asbill & Brennan (Atlanta) hired her as their first female associate.  She later applied for and received a Fulbright scholarship for study in Venezuela.  The national university in Caracas where she was assigned was closed much of the time due to political unrest.  She saw first-hand the resentment that arises from endemic poverty.  The boarding house where she shared a room with another American woman student was raided one evening by police looking for one of the young male residents whose rooms were in the garage.
Not long after returning home to Atlanta, she met Milton Bevington through friends.  Milton was a widower whose first wife, Betsy Rickey, had been among the victims of the Air France crash at Orly.  His three young sons were altar boys at Milton's and Paula's wedding.  They proved to be excellent baby sitters for the five siblings—four more boys and a girl—who arrived in the next few years.
In 1974, Milton founded Servidyne, a company that evolved from A/C compressor rebuilding to an energy management company.  Paula hovered in the background for several years, then joined the company full time in 1980.  Along with colleagues, the Bevingtons built a successful business in helping clients save money by reducing energy consumption through retrofit, maintenance and training.  The economic incentive sold Servidyne services; saving the environment was not a priority for most customers.  Only later would environmental concerns attract public support.  Servidyne won the EPA's Energy Star award multiple times.   The Bevingtons sold the company in 2001 and left it in 2002.  Servidyne management changed over the years and is now run by Barry Abramson, Jim Poulos and  Lung-Sing Wong.  The company won its fifteenth Energy Star award this year.
After leaving Servidyne, Paula served as Development Director at SciTrek, Atlanta's technology museum and then moved to The Marcus Institute, Atlanta's premiere facility treating children on the autism spectrum.  She ran their Development office.  During these years, Milton did some consulting.  In 2007 Paula joined him.   She focused primarily on Atlanta Legal Aid and continues to serve as Development Consultant there today.  Milton died in 2010.  Paula continues to remember his approach to the business world: success is likeliest when everyone wins.
An alumna of Leadership Atlanta, Paula received an honorary doctorate from Georgia's LaGrange College in 2012.  She is a member of the YWCA Academy of Women Achievers.  She has received a number of awards including among others her college's Distinguished Alumna Award, the Martin Luther King, Jr. Center Community Award, the Roz Penso Cohen Community Action Award from the National Council of Jewish Women, the NCCJ Brotherhood/Sisterhood Award and Emory Law's Public Interest Committee (EPIC) award for Lifetime Commitment to Public Service.