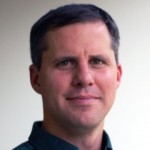 Current Position
Executive Director, Atlanta BeltLine Partnership
Community Involvement
Vice President of the Atlanta Land Trust Collaborative, working to advance permanently affordable housing in Atlanta
Board member and past president of the Poncey-Highland Neighborhood Association
Hobbies
Recent Books
Reading the Harry Potter series with my son. First time for him, second time for me.
City on the Verge by Mark Pendergrast
Where We Want to Live by Ryan Gravel
Childhood Hero
I remember having to write an essay in elementary school about my hero, and it was my dad.
What most people don't know about you?
I once tried skydiving – jumping out of a perfectly good airplane. It was exciting, but once was enough for me.
Summary
Rob Brawner is the Executive Director for the Atlanta BeltLine Partnership. Leveraging the Partnership's staff and consultants, and working closely with the Board of Directors and other stakeholders, Rob leads the Partnership in its broad-based, collaborative focus on ensuring the promise of stronger communities and equitable, sustainable benefit to the 45 Atlanta BeltLine neighborhoods and beyond. His responsibilities include the development and implementation of the Partnership's strategic plan, as well as capital and operational fundraising – and stewardship of the private and philanthropic funds that support of the construction of the project.
Prior to joining the Atlanta BeltLine Partnership, Rob built his operations and management expertise during an eight year career at McMaster-Carr, which included roles as Director of Sales and Marketing and Director of Physical Distribution. He graduated with honors from Princeton University in 1996 with a degree in Economics and two NCAA National Championships in lacrosse. He received his MBA from the Goizueta Business School at Emory University in 2006.
About the Atlanta BeltLine
The Atlanta BeltLine is the most comprehensive transportation and economic development effort ever undertaken in the City of Atlanta and among the largest, most wide-ranging urban redevelopment programs currently underway in the United States.
The Atlanta BeltLine is a sustainable redevelopment project that is transforming the city. It will ultimately connect 45 intown neighborhoods via a 22-mile loop of multi-use trails, modern streetcar, and parks – all based on railroad corridors that formerly encircled Atlanta. When completed, it will provide first and last mile connectivity for regional transportation initiatives and put Atlanta on a path to 21st century economic growth and sustainability.
In order to support and fully realize the vision of 22 miles of a more connected Atlanta, the Atlanta BeltLine also supports affordable workforce housing, economic development, job creation, public health, streetscapes, public art, environmental clean-up, and historic preservation – all with an eye towards sustainability. Two organizations – Atlanta BeltLine, Inc. and The Atlanta BeltLine Partnership – work together with countless partner organizations across the city, region, state, and country to bring the program to life.