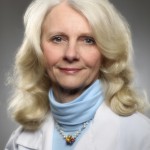 Current Position
Officer & Senior Advisor, UL Chemical Insights.  Founder GREENGUARD Environmental Institute.
Community Involvement
Board of Governors, The Carter Center
Recently recognized by EnvironDesign Journal as an "Environmental Champion" for her expertise in characterizing indoor air pollution and its sources, Dr. Black is widely regarded as not only a pioneer in indoor air quality science but the foremost expert.  She was also the first female to complete her PhD in Chemistry at Georgia Tech and has authored and published over 250 papers on air pollution and human health.  She and her company have received numerous industry and community awards including National IAQ Company of the Year; National IAQ Research Award; Most Innovative Technology Award for Georgia; and Ford Motor Company's Public Service Award for work in the Protection of Human Health.
Dr. Black founded Air Quality Sciences in 1989 which is a leading testing and research company focused on reducing chemical and biological indoor air pollution.  AQS pioneered the commercial development of dynamic environmental chamber technology, as well as the use of such technology to evaluate the health risks associated with interior product emissions.  Home to the largest environmental chamber laboratory in the world, AQS provides consultation and testing for the design and manufacture of sustainable, healthier products, including building materials, furnishings, cleaners, and electronics.  In addition, AQS studies indoor air quality in buildings and provides solutions to reducing exposure to volatile chemicals, microbiologicals, particles, and other indoor contaminants.   In 2012, AQS joined the Underwriters Laboratories global network.
Dr. Black also founded the GREENGUARD Environmental Institute in 2000.  GREENGUARD aims to protect human health and improve quality of life by enhancing indoor air quality and reducing people's exposure to chemicals.