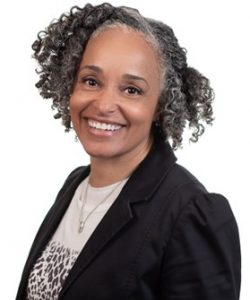 Position:  Executive Director, Covenant House Georgia
Community Involvement
The Mayor's LGBTQ Advisory Board, Co-Chair
Sigma Gamma Rho, Sorority Inc.
Hobbies             
Global Travel
Athletics (swim, bike, run)
Remodeling homes
Gardening
Recent Books
Childhood Hero
What most people don't know about you?
I was defensive tackle and running back for a women's contact, flag football team.
Founded in 2000, Covenant House Georgia, Inc. (CHGA) is the only organization in the City of Atlanta that provides youth, ages 16 to 24, experiencing homelessness and escaping trafficking with safe housing options and supportive services to help them build a self-sustaining future for themselves and their families. CHGA is a local affiliate of Covenant House International, Inc. (CHI), which was founded in 1972 and is the largest provider of services to homeless, runaway, and trafficked youth in the Americas.  CHI's network serves over 80,000 young people annually through sites in 33 locations, including two in Canada and five in Latin America.  CHGA serves youth from Georgia and surrounding states and, since its founding, more than 19,000 youth have benefited from its services.  CHGA's first priority is to provide youth experiencing  homelessness and escaping trafficking with a safe place off the streets.  It operates a 90-day crisis shelter with 62 beds; Transitional Living Program with 24 beds; Rapid Rehousing and Pregnant and Parenting Youth programs; Gift of Hope Apartments, which is a 30-unit supportive housing program; and drop-in center, where young people can stabilize and work with a case manager to develop a plan for their futures.  GHGA's comprehensive support services focus on critical areas of need, including education, workforce development, behavioral, spiritual, and physical health, wellness, and independent living skills. Visit covenanthousega.org for more information.