April 20, 2018:  Ed Shartar has led another successful year helping to give local nonprofit leaders access to executive education courses at Harvard Business School.
Ed is Chairman of the Harvard Business School Club of Atlanta's Social Enterprise Initiative (SEI) scholarships – an annual program that gives full scholarships to attend HBS summer programs.  Since its inception in 1997, the HBS Club of Atlanta has awarded more than 80 outstanding nonprofit leaders in Georgia with these scholarships.
The SEI scholarship recipients who will attend Harvard Business School courses this summer are:
Katie Hayes, Executive Director, Community Farmers Markets
Norene Mostkoff, CEO, Visiting Nurse Health System
Camille Naughton, VP of Advancement & Corporate Partnerships, Cristo Rey Atlanta Jesuit High School
Heather Rowles, Executive Director, Multi Agency Alliance for Children
James Franklin, CEO, TechBridge  (not in photo)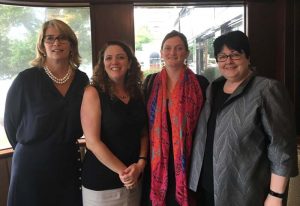 "Educating leaders who make a difference in the world is the foundation of our School's mission," says Ed Shartar.  "And the leaders recognized for this year's SEI scholarship are doing exactly that. We are honored to have the opportunity to recognize and give back to these incredible individuals."
Check out the video of these leaders here:   Video of 4 scholarship winners

Social Enterprise Scholarship Program
---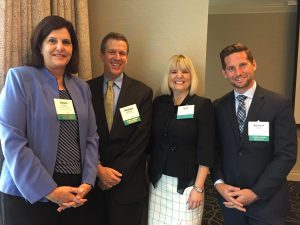 Here is a photo of the 2017 Scholarship Winners who will attend Harvard Business School courses this summer. The list of attendees are below. Ed Shartar has been leading this program for almost 10 years and nearly 80 scholarship recipients have attended this Harvard program for free.
Edward Bailey, Executive Director, No Longer Bound;
Alison Evans, President and CEO, Methodist Home of the South GA Conference;
Staci Fox, President and CEO, Planned Parenthood Southeast; and
Mike Schleifer, Managing Director, Alliance Theatre.
Here is a photo of the 2016 scholarship winners.