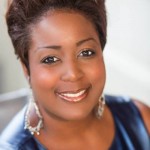 Current Position
Director, Posse Atlanta, The Posse Foundation
Community Involvement
* Friend of First Tee, East Lake Foundation
* Camp CEO, Girl Scouts of Greater Atlanta
* Volunteer, Sheltering Arms-East Lake
Hobbies
Traveling, Cooking, Entertaining, Playing Golf, and Listening to Live Music
Childhood Hero
Wonder Woman
What most people don't know about you?
I love attending and shopping at estate sales on the weekends.
Posse started in 1989 because of one student who said "I never would have dropped out of college if I had my posse with me." The Posse Foundation identifies high school students with extraordinary academic and leadership potential who may be overlooked by traditional college selection processes and places them in supportive, multicultural teams of 10-12 students, which become their Posses, to provide them with the support to enable them to achieve their personal and academic goals. The Foundation partners with more than 50 colleges and universities, who award full, four-year, merit-based, leadership scholarships to Posse Scholars. Posse Scholars have a 90% graduation rate. Posse has chapters in Atlanta, the Bay Area, Boston, Chicago, Houston, Los Angeles, Miami, New Orleans, New York City, and Washington, D.C. Posse Scholars represent the diversity of their cities. The Atlanta chapter opened in 2007. To date, Posse Atlanta has supported more than 352 students from across the metro area, who have earned over $51 million in full-tuition scholarships to Bard College, Boston University, Brandeis University, The College of Wooster, Syracuse University, and Texas A&M University. Currently, Posse Atlanta has close to 100 graduates as part of Posse's national network of more than 3,000 alumni.
Zenith is Director of Posse Atlanta, since December 2011. She holds a Master and Bachelor of Science degree in Criminal Justice from the University of South Carolina. Prior to joining Posse, she held leadership roles at National Jewish Health, GaillardHouston & Associates, Meharry Medical College, The Wonder Foundation, Doris & Alex Weber Jewish Community High School, and NAACP, National Headquarters. She is a former national board member of Hands on Network (currently Points of Light Institute) and board member of Chicago Chapter of Association of Fundraising Professionals, Circle Urban Ministries, and Holyfield/Warren Boys and Girls Club. In 2014, Zenith received the Harvard Business School Club of Atlanta's Social Enterprise Initiative Scholarship to attend Executive Education courses at Harvard Business School.