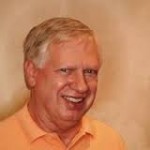 Current Position
Managing Partner, Mosley Partners
Community Involvement
Director Emeritus , Techbridge
Director, Imlay Foundation
Former Director, Entrepreneurs Foundation of the Southeast
Director, GATV
Director, TAG
Director, The CEO Council
Former Director, TiE-Atlanta
Other Hobbies  
Golfing, coin collecting, and reading
Recent Books
Private Paris, The Last Mile, The Crossing
Childhood Heros
John F. Kennedy, Rev. Charles O. Walker
What most people don't know about you?
I operated concessions stands for the high school.
Sig Mosley started Mosley Partner in 2012, a venture fund investing in early stage technology startups in the Southeast.  However, there's a lot of history in investing prior to this.  Widely regarded as "The Godfather of Angel Investing", he was President of Imlay Investments since 1990.  Sig has been the most prolific Southeast investor in 120 startups.  He currently is the record holder of the largest Southeast Venture deal with the $5.7 Billion acquisition of Tradex by Ariba.
From 1968 to 1969, Sig was employed by Peat Marwick & Mitchell as a staff accountant. He joined Management Science America, Inc. in 1969 as a staff accountant and served as secretary-treasurer from 1972 to 1990 and was a vice president from 1982 to 1991.
He serves on the board of directors of a number of private companies.  In addition, to the nonprofit Board of Director positions listed above, he also served on the advisory board of the ATDC, the investment committee of Gray Ghost DOEN Social Ventures Coöper and on the GRA Venture Fund Board.  Additionally, he is managing member of Flashpoint Investors, LLC.
Sig was inducted into Georgia Technology Hall of Fame in 2007, and received the Lifetime Achievement award from TiE is 2011.