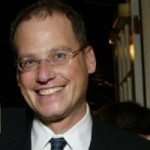 Current Position
CEO, Camp Twin Lakes
Community Involvement
Board of Advisors, Atlanta Speech School
Board of Directors, Jewish Family and Career Services
Co-founder and Board of Directors, Limmud ATL
Trustee, The Weber School
Other Hobbies         
Camping, cycling, and home remodeling
Childhood Hero
What most people don't know about you?
I was highlighted in a Subaru commercial that aired during CNN Heroes in 2013.
Through Eric's leadership, Camp Twin Lakes (CTL) provides life-changing camp experiences for children facing serious illnesses, disabilities, and other life challenges. Since he arrived in 2005, CTL has expanded to 3 sites and increased capacity by more than 60 percent, gone "green," and added new programs for children with Autism, Spina Bifida, craniofacial disorders, Tourette Syndrome, and many other populations. In recent years, Camp Twin Lakes has added a 200-acre farm with plans to eventually grow most of its own food. CTL serves more than 9,100 campers annually.
Before joining Camp Twin Lakes, Eric served as the Associate Executive Director of the Jewish Community Center MetroWest in West Orange, New Jersey; Deputy Executive Director of The Educational Alliance and Executive Director for the Isabella Freedman Retreat Center, both based in New York City.
Eric is a native of Pittsburgh; holds a Bachelor degree in Psychology from Georgia State University and a Master in Social Work from Yeshiva University. He is married to Ana, the Executive Director and founder of Jewish Kids Groups, and is the father of Sasha Irene.
Eric was the recipient of the Harvard Business School Club of Atlanta's Alumni Scholarship for non-profit leaders and is a member of the 2009 Leadership Atlanta class. Eric was named one of Atlanta's "50 Most Influential Nonprofit Leaders 2013-2014" by the Atlanta Business Chronicle.