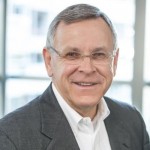 Current position
President & Founder, Paparelli Ventures
Community Involvement
Founder and leader of Angel Lounge at the ATDC (2008 – Current)
Leads two weekly High Tech Ministries Bibles studies (Grace@Work Groups) located in Vinings and Midtown
Industry speaker on startups and angel investing for the Technology Association of Georgia, University of Georgia's Terry School of Business, Georgia State's MBA program, the Advance Technology Development Center (ATDC) (2002 – current)
former President and Chairman, High Tech Ministries (1998 – 2012)
former President of the Technology Executive Roundtable (1997)
former Advisor, Georgia Justice Project (2001 – 2004)
former Board Member, Technology Association of Georgia (1998 – 2000)
former Board Member, Southeastern Software Association (1996 – 1998)
Chairman, High Tech Month of Georgia (1995)
former Board Member, Business & Technology Alliance (1994 – 1996)
Other Hobbies         
Reading the Bible, biographies, personal improvement, angel investing, startups and entrepreneurs, historical fiction, fiction for pleasure
Writing (www.paparelli.com)
Snow Skiing
Motorcycling
Gadgets and technology
Family
Charlie is married to Kathy for thirty eight years. They have four children who are now all adults. They have one grand child named Charles with one of the way.
What most people don't know about you?
I love riding my Harley-Davidson Ultra Classic. I have a couple of big trips planned in a few years, including traveling the historic Route 66 from Chicago to Santa Monica Pier. Charlie has been riding street bikes for the last twenty years.
Summary Biography
Charlie's purpose is to help entrepreneurs take the next steps in business and life.
His occupation is professional angel investor. He invests in experienced managers whose dream is to start and own their own multi-million-dollar business. He specializes in seed-stage startup investing with a focus on services companies with technology as a differentiator. His strengths include go to market strategy and getting a startup out of the ground to profitability.
Charlie has invested in over twenty-two early-stage companies. He has three active investments. He also coaches entrepreneurs as part of his community service and deal lead generation. He began his career with a successful startup and exit, enhanced his experience with 10 years in general management of major technology companies, and finally became a professional angel investor. He served on the boards of fifteen companies over the last twenty-three years.
Paparelli Blog for Entrepreneurs 
He is also an avid blogger. His articles are aimed at helping and encouraging entrepreneurs in their next step to success in life and business. In these articles Charlie shares his personal experiences and the wisdom gained from thirty five years as an entrepreneur, general manager and angel investor. You can review the articles and subscribe at www.paparelli.com.